Every February, businesses across YYC come together to raise funds for Meals on Wheels, in a fun-spirited hot chocolate competition. It runs the entire month, and there are more than 80 businesses registered to participate this year! We're excited to be part of this event again…our 3rd year in this event.
So come down for a hot chocolate, while you're picking up your chocolate fix. And please do vote for our entry on the YYC Hot Chocolate website.
Our entry: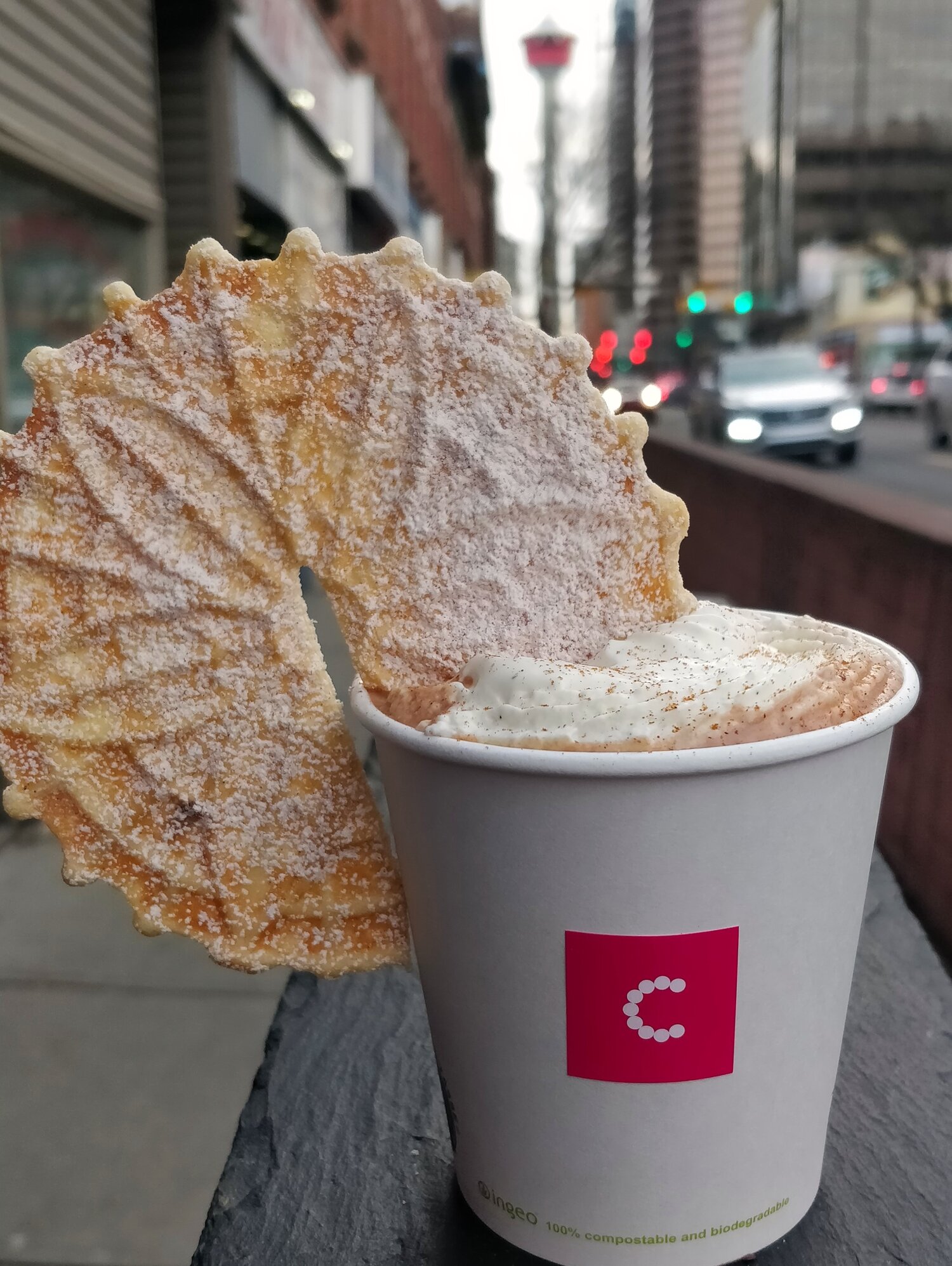 Martha's Packing Heat
Starting with a Honduras origin dark chocolate that smells and tastes like a fresh baked batch of Martha Stewart's brownies, we "drop it like it's hot", with Arbol chiles and Saigon cinnamon, for a twist that will leave you saying, Fo Shizzle! *note: Leafs by Snoop not used in the making of this hot chocolate.
Served with whipped cream, sprinkles, and a house made pizzelle, for dunking. Please ask, for gluten free.

Note: hot chocolate is gluten free, but pizzelles are not. Unfortunately, dairy free options not available at this time.