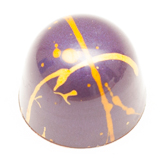 Snack Attack
A vanilla caramel is layered on a buttered popcorn and white chocolate ganache, and finished with a salted pretzel and chocolate wafer. Contains gluten.
Cuppa Joe
A three layered piece celebrating the other drink of the gods, coffee. Dark chocolate is paired with locally roasted espresso, with a middle layer of caramelized white chocolate, and finished with a crunch layer of dark chocolate combined with crunchy cacao nibs.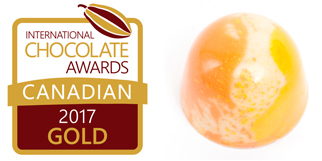 Orange Dreamsicle
Remember chasing the ice cream truck down the street for that creamy orangey goodness? This bonbon features a white chocolate ganache, infused with orange and cream.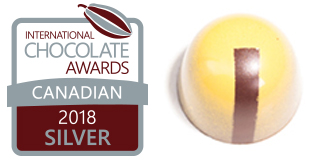 The King, and I
Peanut butter and milk chocolate, layered with banana white chocolate. The King's breakfast, in a bonbon.
Lemon Yuzu Passion
This piece features silky white chocolate paired with lemon and passionfruit in one layer, and fragrant yuzu in the other layer.
Colonel Custard
Clue: was it Colonel Custard in the Chocolate Lab with a coconut?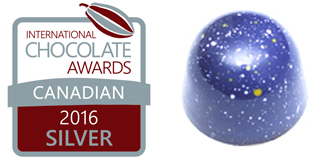 Starry Night
A unique single origin 70% dark from Nicaragua is layered with sea salt and caramelized chocolate.  A deep and rich chocolate experience.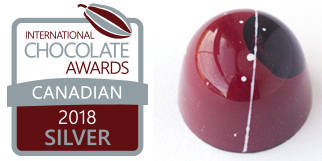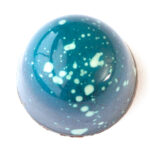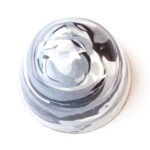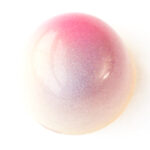 A Rose by any other name
(Waldorf-Astoria Collection)
Silky smooth white chocolate ganache infused with raspberry and rose, paired with the Rose cocktail.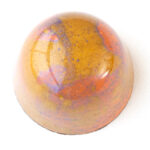 Mr. Santiago
(Waldorf-Astoria Collection)
Layers of white chocolate, and Origin Ecuador dark chocolate ganaches paired with the Santiago cocktail.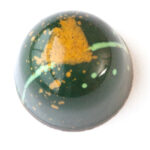 Oscar of the Waldorf
(Waldorf-Astoria Collection)
A blend of origin Peru dark chocolate and Ghana milk chocolate, paired with the Waldorf cocktail.
Ingredients:  cocoa mass, sugar, cocoa butter. May contain: milk, wheat, barley malt flour, soya lecithin, vanilla, fruit, alcohol, colour, cacao nibs, salt, nuts, honey, natural flavouring.  Created in a facility that works with peanuts, tree nuts and wheat products.  Organic, natural, direct trade, and fair trade ingredients are used where possible.
Ingrédients: pâté de cacao, sucre, beurre de cacao. Peut contenir:  lait, blé, farine de malt d'orge, lécithine de soja, arôme naturel de vanille, fruits, alcohol, colorant(s), grains de cacao, sel, noix, produits des noix.  Crée dans un établissement qui entrent en contact avec noix, arachides, and produits de blé.  Ingredients biologiques, naturel, commerce direct/equitable sont utilisé si possible.