Our artisan chocolate bonbons are little pieces of edible art. We use the best and freshest ingredients, and import/source the finest chocolate available, to make perfectly delectable delights.
All of our chocolate bonbons contain fresh ingredients, and no preservatives, and are best enjoyed within a month of purchase.
We welcome you in one of our stores, or you can shop online and have our chocolate shipped right to your door.
Browse our flavours below, or check out one of our limited collection boxes. Best Selling Collection | Waldorf-Astoria Collection| Origin Collection
Note: some flavours are only available in the collections listed below, and not individually.
Dak Lak
A rare single origin Vietnam dark chocolate ganache, produced in-house from the bean.
Long Distance Relationship
Milk chocolate ganache infused with earl grey and bergamot, layered upon a ruby chocolate ganache infused with roses.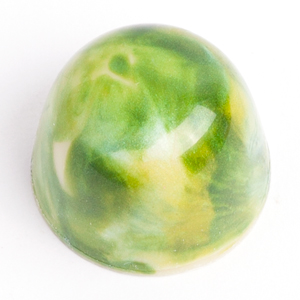 Coconut Pandan
Smooth white chocolate paired with coconut and pandan.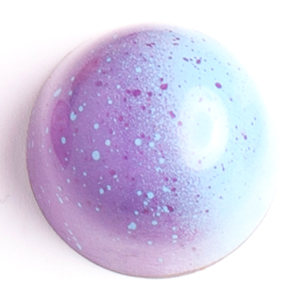 Bourbon Pecan Caramel
A bourbon caramel sits on top of a milk chocolate ganache infused with brown butter, and is finished with a Pecan 'duja. Contains nuts & gluten.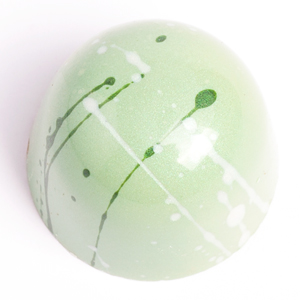 Thai Stick
A creamy white chocolate ganache, paired with lemongrass, coconut cream, lime, ginger, and Thai chiles.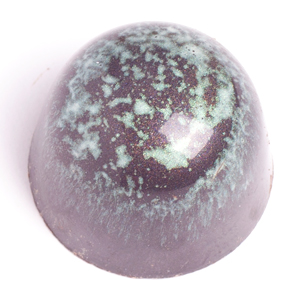 Scotch on the Rocks
Our signature dark chocolate ganache paired with a 16yr single malt, with a layer of pop rocks for a scintillating finish.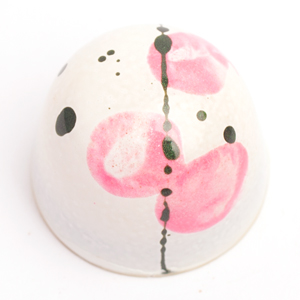 Lychee Rose
Our award winning flavour has been redesigned and reformulated. It still features a white chocolate ganache infused with lychee, layered upon a Ruby chocolate ganache infused with rose.
Firecracker
Ruby chocolate ganache paired with cranberry, layered on a Mexico origin dark chocolate ganache, infused with fragrant Sichuan pepper.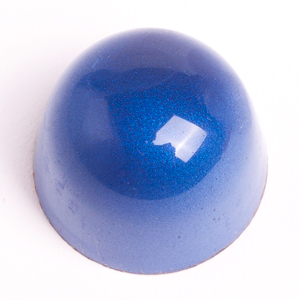 Milky Way
An exquisite blend of Costa Rica and Honduras origin chocolates, paired with brown butter and brown sugar.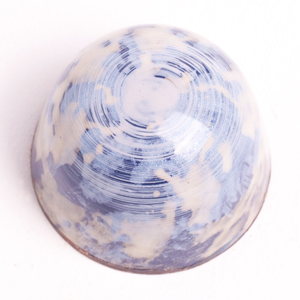 Chai on Life
A milk chocolate ganache paired with a fragrant chai masala, cinnamon, nutmeg, and other chai spices. Rich and warming!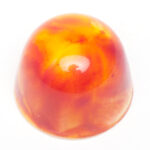 Karē Yuzu
A trip to Kyoto. Yuzu infused white chocolate ganache, layered upon a Japanese curry and Ruby chocolate ganache. Kampai!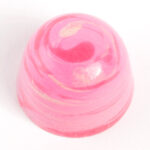 Strawberry Earl
Strawberry paired white chocolate ganache, layered upon origin Costa Rica milk chocolate ganache infused with a beautiful cream of Earl Grey tea.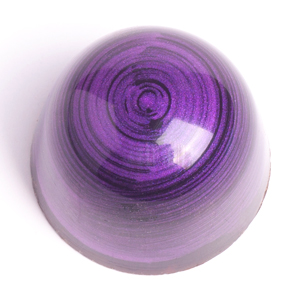 Tall, Dark, and Handsome
House made origin Venezuela dark chocolate ganache, paired with local honey, layered upon a caramelized chocolate ganache.
Van City
Tahitian vanilla infused white chocolate ganache, layered upon Papua New Guinea origin dark chocolate infused with more fragrant Tahitian vanilla.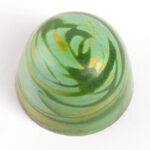 Matcha Sakura
Cherry blossom infused white chocolate ganache, layered upon a white chocolate and grand cru Matcha ganache, with a hint of Tahitian vanilla.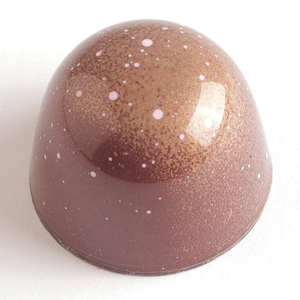 Current Currant
A black currant gel is layered on a dark chocolate ganache, origin Honduras (Lake Yojoa), infused with currant and cassis.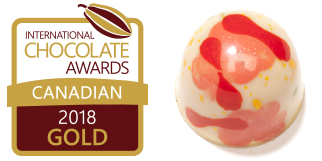 Strawberry Lemonade
An intense lemon gel layered on top of a strawberry and citrus infused white chocolate ganache. Pucker up!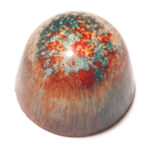 Choklit Malt
Malted milk chocolate ganache is layered on top of crushed house made sponge toffee combined with chocolate. A trip down nostalgia lane. (may contain gluten)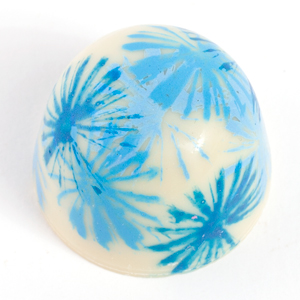 Little Blue Dress
English lavender and wild blueberries paired with a creamy white chocolate.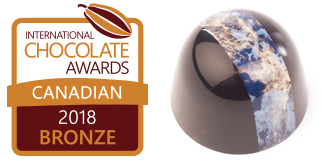 Midnight Special
The Chocolate Lab's own signature dark, in bonbon form. This premium dark chocolate was created in partnership with Cacao Barry, in the Or Noir laboratory, in France. An exquisite dark chocolate ganache.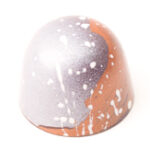 Caramellow Crunch
Made especially for caramel lovers. Three layers of caramel with milk chocolate, and a touch of salt, with caramel crunchy pearls. Contains gluten.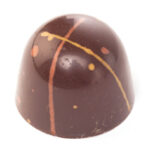 Bernard
Creamy milk chocolate and hazelnuts combined with crème fraiche, and a layer of hazelnut infused crêpes dentelle crisps. Contains gluten.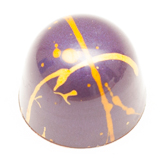 Snack Attack
A vanilla caramel is layered on a buttered popcorn and white chocolate ganache, and finished with a salted pretzel and chocolate wafer. Contains gluten.
Cuppa Joe
A three layered piece celebrating the other drink of the gods, coffee. Dark chocolate is paired with locally roasted espresso, with a middle layer of caramelized white chocolate, and finished with a crunch layer of dark chocolate combined with crunchy cacao nibs.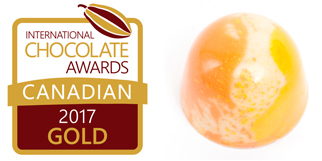 Orange Dreamsicle
Remember chasing the ice cream truck down the street for that creamy orangey goodness? This bonbon features a white chocolate ganache, infused with orange and cream.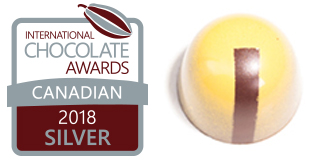 The King, and I
Peanut butter and milk chocolate, layered with banana white chocolate. The King's breakfast, in a bonbon.
Lemon Yuzu Passion
This piece features silky white chocolate paired with lemon and passionfruit in one layer, and fragrant yuzu in the other layer.
Coconut Custard
If a coconut bun and a custard tart had a chocolatey love child. White chocolate ganache, with coconut and custard.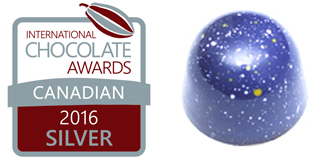 Starry Night
A unique single origin 70% dark from Nicaragua is layered with sea salt and caramelized chocolate.  A deep and rich chocolate experience.
Waldorf-Astoria Collection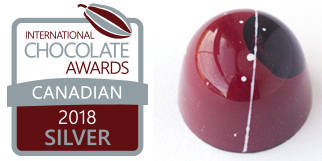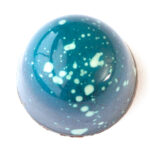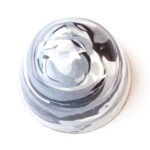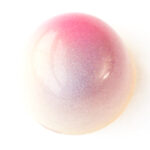 A Rose by any other name
(Waldorf-Astoria Collection)
Silky smooth white chocolate ganache infused with raspberry and rose, paired with the Rose cocktail.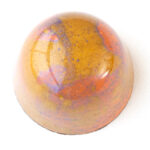 Mr. Santiago
(Waldorf-Astoria Collection)
Layers of white chocolate, and Origin Ecuador dark chocolate ganaches paired with the Santiago cocktail.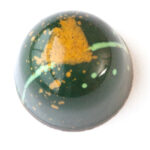 Oscar of the Waldorf
(Waldorf-Astoria Collection)
A blend of origin Peru dark chocolate and Ghana milk chocolate, paired with the Waldorf cocktail.
Ingredients:  cocoa mass, sugar, cocoa butter. May contain: milk, wheat, barley malt flour, soya lecithin, vanilla, fruit, alcohol, colour, cacao nibs, salt, nuts, honey, natural flavouring.  Created in a facility that works with peanuts, tree nuts and wheat products.  Organic, natural, direct trade, and fair trade ingredients are used where possible.
Ingrédients: pâté de cacao, sucre, beurre de cacao. Peut contenir:  lait, blé, farine de malt d'orge, lécithine de soja, arôme naturel de vanille, fruits, alcohol, colorant(s), grains de cacao, sel, noix, produits des noix.  Crée dans un établissement qui entrent en contact avec noix, arachides, and produits de blé.  Ingredients biologiques, naturel, commerce direct/equitable sont utilisé si possible.