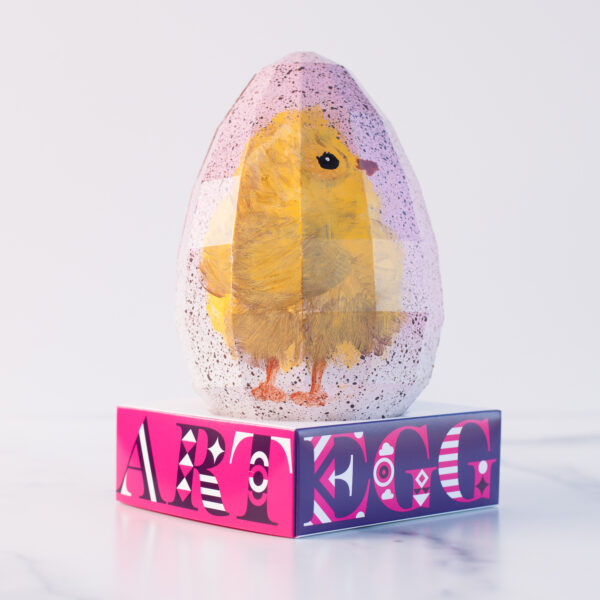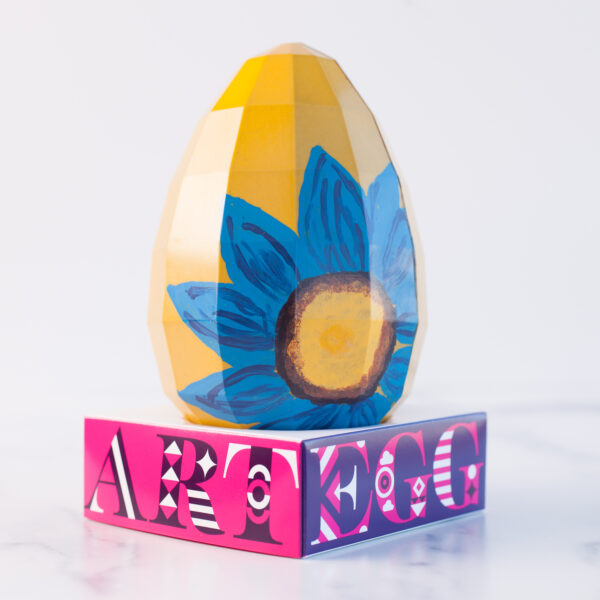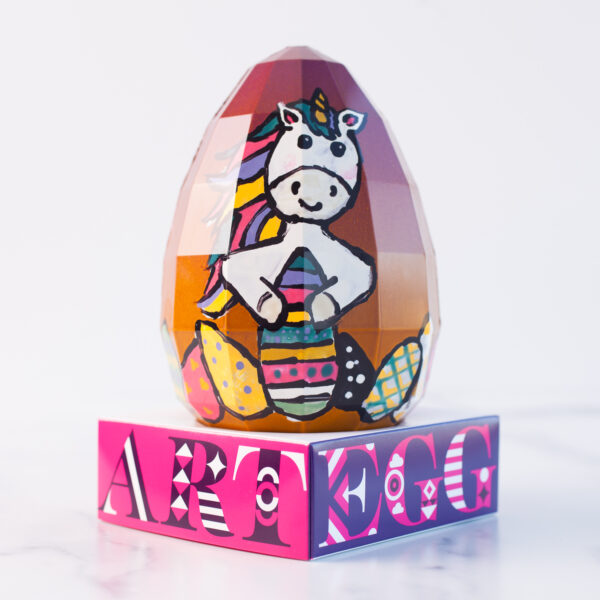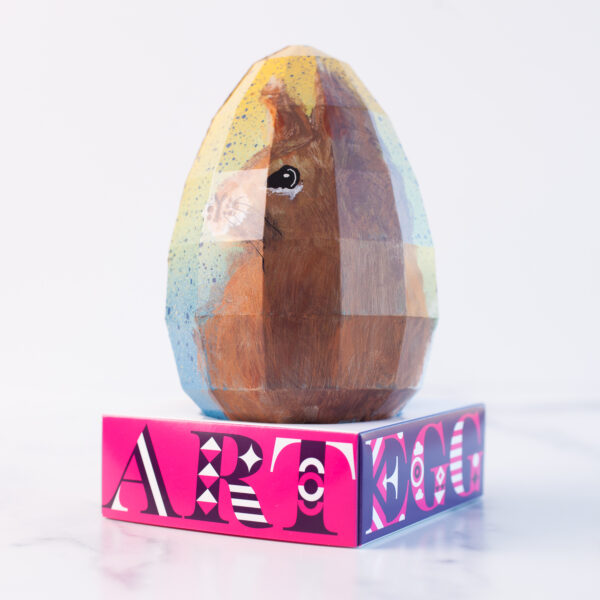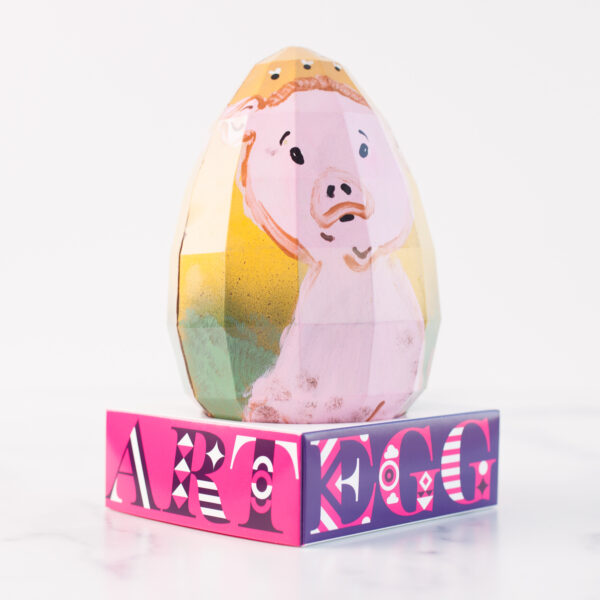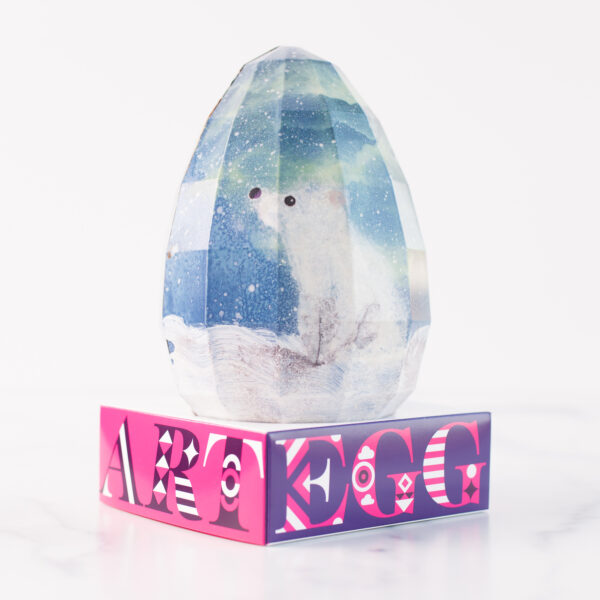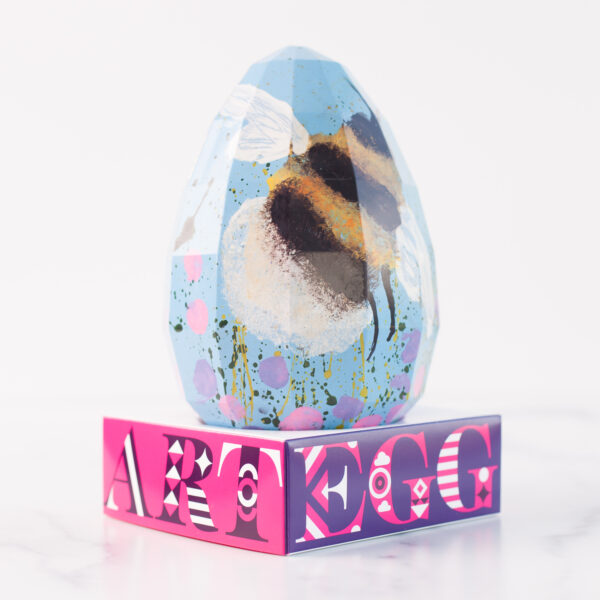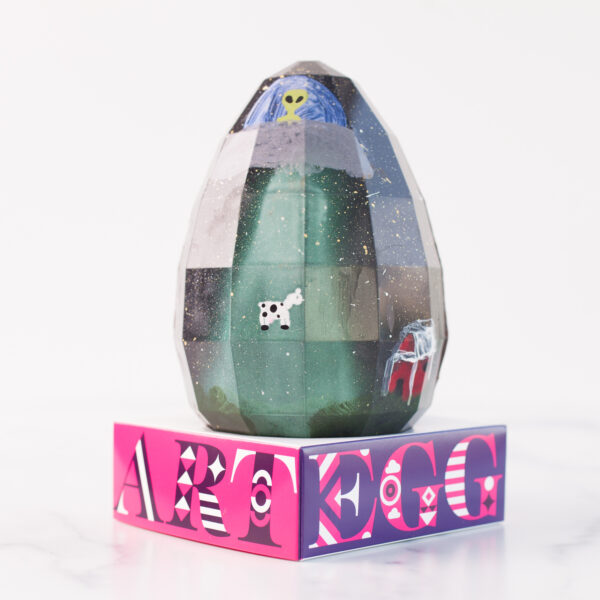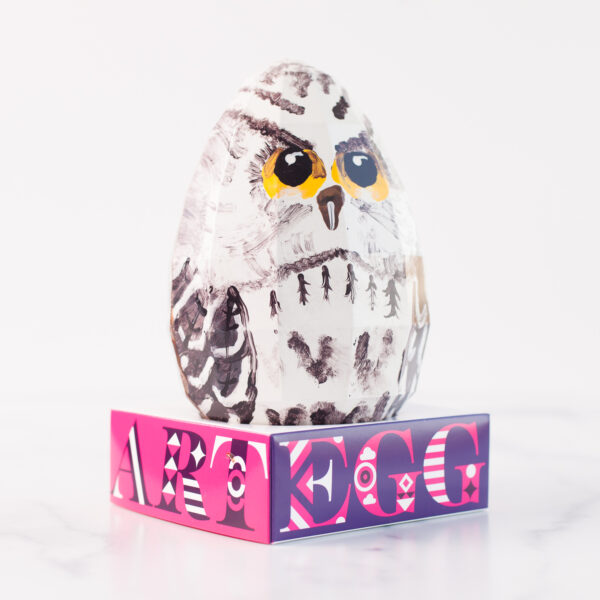 ART EGG
$49.00
ART EGG: Individually hand-painted giant dark chocolate eggs, filled with an assortment of Chocolate Lab premium chocolate dragees. (Signature Almonds, Signature Hazelnuts, CaraMalts, PB&J Malts, Mixed Fruit Malts, Cereal Bites).
Each ART EGG is a work of art, hand-painted by one of our talented artists to create a unique and stunning design that's sure to impress. But that's not all – inside each dark chocolate ART EGG, you'll discover an assortment of premium chocolate coated treats that will tantalize your taste buds and leave you wanting more. Perfect as a gift for someone special or as a treat for yourself, our chocolate ART EGG is the ultimate indulgence that's both beautiful and delicious. Experience the Art of Chocolate like never before.
Net wt: 300g
Contains: peanuts, tree nuts, gluten, milk, soy
Please Read (important!)
If you are ordering online for local pickup at one of our stores, you will be invited to choose your specific ART EGG from our Egg Wall in-person, when you arrive. Please note, these are limited designs, often unique one-of-a-kind items. We cannot guarantee specific designs. We cannot reserve specific designs. It is strongly recommended you visit our stores early if you've seen a design on our Social Media, and wish to try and obtain it.
If you are ordering online for shipping/delivery, please put your design requests in the Order Notes section at Checkout and we will try select eggs that closely match your requests. However we cannot guarantee specific designs. We cannot reserve specific designs.
Shipping our giant ART EGGS
Our ART Eggs are fragile items. They are meant primarily for our local clients, and they are perfectly suitable for in-store shopping, curbside pickup, or local Calgary delivery. We do not recommend they be shipped due to their delicate nature. We are unable to issue refunds or replacement for ART Eggs that are damaged during shipping. Customer assumes full responsibility.
Want one of our Chocolate Eggs, but need it shipped to you?  Check out our FUN Eggs, which are suitable for shipping.
Additional information
| | |
| --- | --- |
| Theme Preference | Surprise Me, Space the Final Frontier, Flower Power, Abstract colourful, Rainbows & Magic |