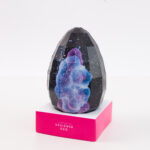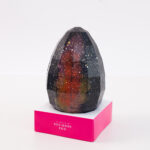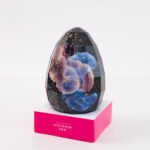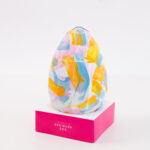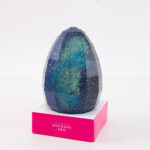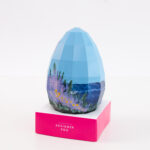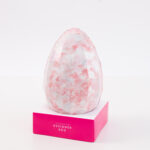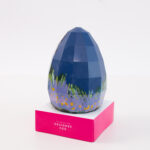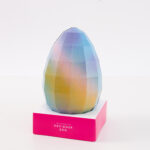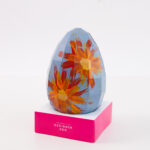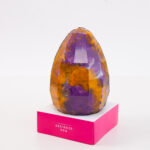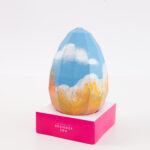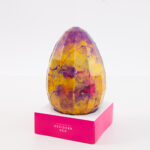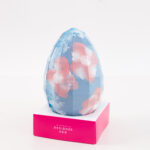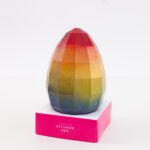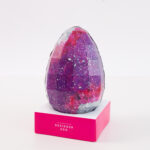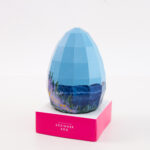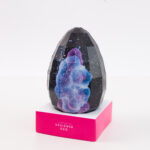 Large Designer Eggs
$41.00
Limited Quantities. Order to reserve yours, today.
Ever since our Insider Dessert feature went viral a few years ago, our Designer Eggs have been one of the Easter season "must have" items for many people, with lineups out the door to grab an egg from our Egg Wall.
Each egg is designed by hand, by our in-house artists. These eggs are cast in a delicious semi-sweet chocolate.
Each egg is filled with a full 120g of delicious chocolatey insides, including: Mixed Fruit Malts, Saturday Morning Blend, caramelized, milk, and white chocolate rainbow Unicorns. (contains gluten)
If you plan on shipping these fragile items, please read the Shipping information below.
Description
Shipping our Large Designer Eggs
Our Large Designer Eggs are fragile items. They are meant primarily for our local clients, and they are perfectly suitable for in-store pickup, curbside pickup, or local Calgary delivery. We do not recommend they be shipped due to their delicate nature.
However, we have shipped many Designer Eggs safely to their destinations, and most people receive theirs intact, as we carefully pack and box them, and we place fragile labels on the box for shipping. However, we cannot be held responsible for any Designer Eggs that are damaged while in transit, as we do not have control over the product after it has left our facility. If you must ship our Designer Eggs, you acknowledge full risk by purchasing an egg to ship. We will not be able to replace damaged product.
Net wt: 285g
Additional information
| | |
| --- | --- |
| Theme Preference | Surprise Me, Space the Final Frontier, Flower Power, Abstract colourful, Rainbows & Magic |