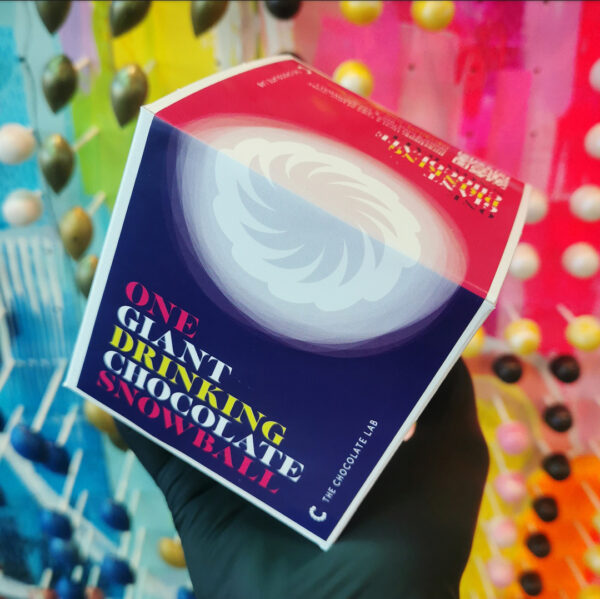 Giant Drinking Chocolate Snowball
$19.00
Move over Hot Chocolate Bombs…our GIANT Drinking Chocolate Snowballs are a hot chocolate experience unlike any other!
Our Drinking Chocolate Snowballs contain our signature blend of house-made dark origin chocolate, surrounded by a creamy white chocolate shell, and contains mini-marshmallows. Unlike a hot cocoa, our Drinking Chocolate Snowballs are rich, and chocolatey, and full of flavour.
Net. wt. 250g
Ingredients: Dark chocolate (cocoa mass, sugar, cocoa butter), white chocolate (cocoa mass, sugar, cocoa butter, whole milk powder, soy lecithin), marshmallows (water, sugar, glucose, dextrose, gelatin).
Directions: Heat 4 cups of your milky beverage of choice. Add 1 Giant Drinking Chocolate Snowball. Watch it melt. Stir to fully combine. Enjoy!
Perfect for sharing.
Note: This item is extremely popular, and we often sell out. However, we are creating more stock each day. If this item is currently Backordered, your order today will reserve your stock. Your order will be placed on our waitlist, and we will fill orders by when they are received in our system. Please do not phone us to reserve this item.
Out of stock